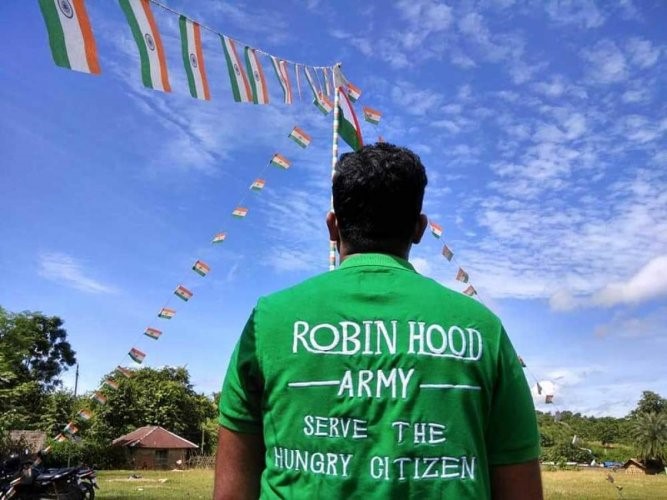 ''The COVID-19 pandemic will see more than a quarter of a billion people suffering of acute hunger by the end 2020, according to the World Food Programme (WFP)1''. Urgent actions have to be taken to limit the severe impact of hunger on the lives of population, particularly in low-resource countries.
In India, the COVID-19 outbreak sparked acts of generosity to tackle this specific issue. ''Mission 30 Million'' is  an initiative launched by the Robin Hood Army, who describe themselves as "a volunteer based, zero-funds organization that works to get surplus food from restaurants and the community to serve less fortunate people". 
During this summer, 23.2 million people were supported in eight countries and without any corporate or government funding. This initiative turned out to one of the largest food relief efforts carried out by the civil society to fight the pandemic. In 2014, Neel Ghose, the founder of the Robin Hood Army, started their initiative and with a few friends fed 150 homeless people in Delhi. 
Their modus operandi is to collect excess food and give it to those who need it.
In 2016, the movement became international and they started the Robin Hood Academy — "a feeder program where Robins teach and enable hundreds of street children to pursue primary education through a structured curriculum". Today, that number of Robins reaches more more than 58,400 people in over 182 cities.
If you want to support the Robin Hood Academy by giving a bit of your time, donating food or even teaching children, please visit this page: https://robinhoodarmy.com/join-now