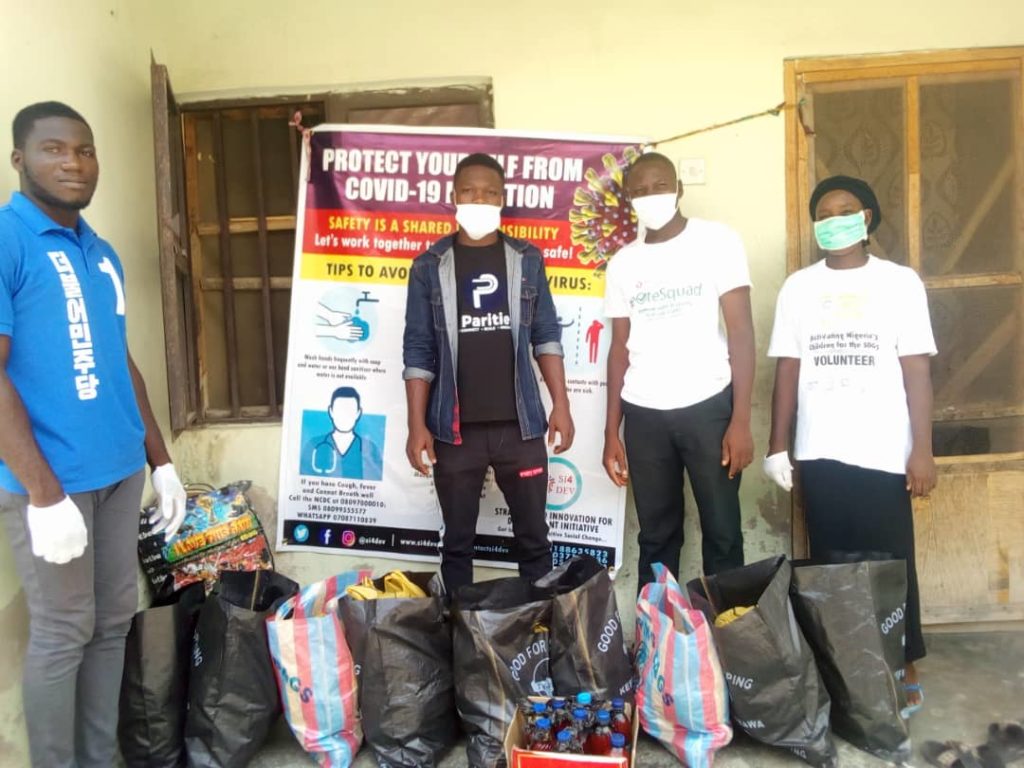 COVID-19 Rapid Response Project
SUMMARY: Strategy and Innovation for Development Initiative deployed over 50 volunteers to 30 communities in Nigeria to distribute food, COVID-19 relief materials to vulnerable people living in a poor community, and Personal Protective Equipment to community hospitals, SI4DEV also gave out mini-grants to 18 NGOs and Partners across Nigeria to support their own response to COVID-19 situations in their communities.
Call to Action: You can support our project by sending an email to contact@si4dev.org
Details: In a bid to get ahead of the envisaged societal unrest and healthcare overload that could result from a pandemic response without adequate social protection: Over 50 volunteers were deployed to 30 communities in Nigeria, these volunteers are reaching out to about 20 families in each of these places with food and hygiene supplies. Over 1000 men, women, and children have received a week's worth of food including yams, beans, rice, spaghetti, palm oil, vegetable oil, noodles, garri, beverages, milk, and hand wash soaps.
In several communities, food recipients got emotional, some of them were shocked that they were getting palliative from a non-governmental organization and could not stop their tears of joy. Many said they literally had nothing to eat the next day, one woman was becoming desperate that she could not provide adequate meals to her children.
Mrs. Promise Emeka cried, "thank you for coming around when the situation seems hectic; you are the savior we just witnessed for these kids especially."
We also procured and donated Personal Protective Equipment (PPE) such as N95 face masks, hand sanitizers, gloves, protective glasses, disposable gowns, and head covers to community health centers in Port Harcourt, Ikot Epene and Jos North local government."
SI4DEV has always believed in partnering with local community stakeholders to achieve its goal. Through the COVID-19 Response Fund, SI4DEV has also sponsored 18 NGOs and partners across Nigeria with mini-grants of up to 100,000 each to support their own response to the COVID-19 situation in their communities.